BOURBON HOUSE Releases Official Music Video for "I Got Trouble"!
Heavy Blues Rock band BOURBON HOUSE has released the official music video for their single, "I Got Trouble." Directed and produced by Jocelyne Berumen, "I Got Trouble" is off of the band's third studio album, Into The Red, which is out now on PACgroove Records.
"We basically got to time travel for a day with the making of the "I Got Trouble" video. Remember when you used to go to a theater and dress all fancy and watch a fancy show and smoke fancy cigarettes? Neither do we, but we wish we did." – BOURBON HOUSE
"Into the Red is a real blood, sweat and tears album for us. It took us three years to complete, we used three different bassists and recorded at three different studios. Because we released singles and music videos during that time, we didn't even really notice how long it had been until we set a release date."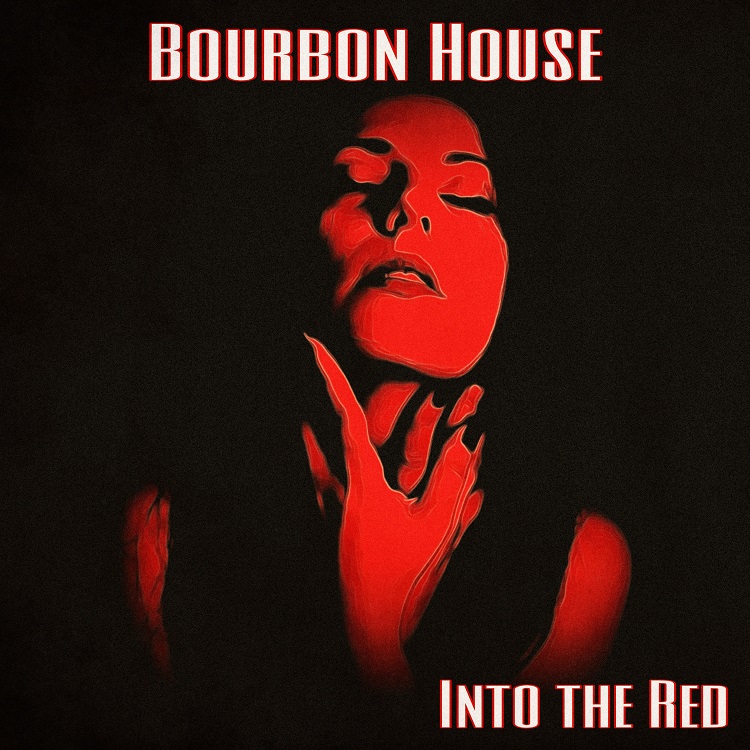 Track List:
1. Dead In The Water
2. 6000 Miles
3. Bad For Me
4. Too High To Care
5. I Got Trouble
6. Lovesick
7. Devil On My Heels
8. Keep Your Head
9. Slow Burn
10. Unavailable
Click HERE to Purchase / Stream Into the Red Online!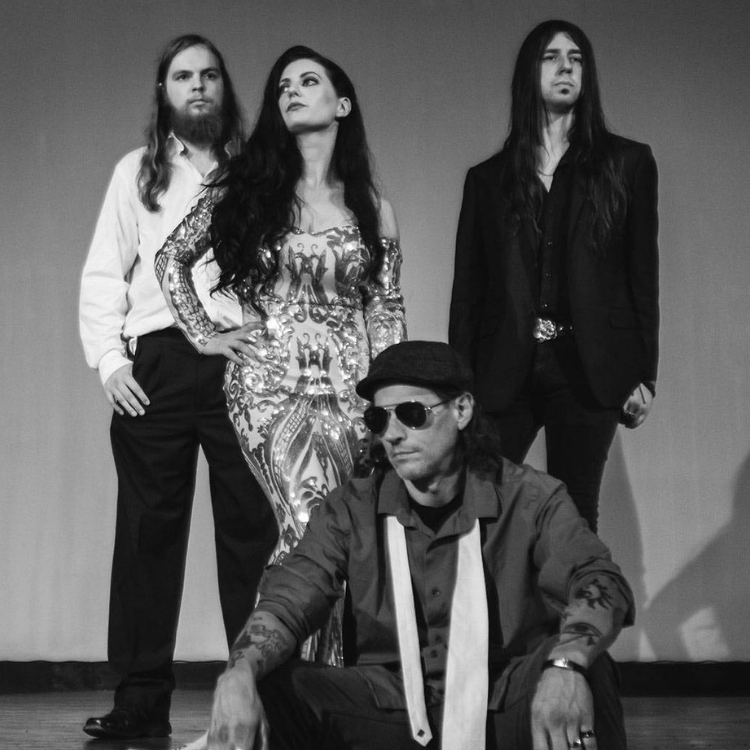 Bourbon House was founded by guitarist Jason Clark and vocalist Lacey Crowe in 2017.
Upon the release of their self-titled EP, the single Music in Your Bones attracted the attention of disk jockeys around the world and received airplay on independent radio in more than a dozen countries and by the summer of 2018 they released their second album, Wild Abandon. The album spawned the fan favorites "Burn Them Bones," "Drown it in Whiskey," and "Jailer."
From the fall of 2018 through the following year, the band welcomed Ryan Sargent as their official drummer, played across the American Midwest, and began recording singles which would ultimately comprise their third album.
Bourbon House have been featured twice in Classic Rock Magazine, once for "Too High to Care," which was nominated for Track of the Week, and another time for "Devil on my Heels," which earned them a Track of the Week win and a spot on the magazine's covermount CD as well as a shout-out from Eddie Trunk on the program Trunk Nation. The success of "Devil on My Heels" continued as it reached #1 on the independent charts in Australia and #2 in the UK.
In early 2020, they played a show in Nashville, TN, to benefit tornado victims, but had to cancel plans to tour the eastern states due to the pandemic. The band used the down time to shoot music videos for "Too High to Care" and "6000 Miles," and finish writing and recording what would be their third album.
After landing a slot on the Blind Anxiety Entertainment roster, Bourbon House headlined their first tour of 25 dates through the southern United States in the spring of 2021. Within the following three months, Bourbon House released the single "Dead in the Water" along with an official music video and signed a management deal with Paul Crosby Management. "Dead in the Water" became a new fan favorite and is their first single to reach active rock radio, charting at 50 on BDS Indicator and 22 on the Foundations chart. In October of 2021, the band released their third album, Into the Red, on PACgroove Records with distribution through VON Artists Ltd. and The Orchard (Sony) which features the singles from the past two years and six previously unreleased tracks, including "I Got Trouble" for which they released their latest music video.
Plans for 2022 include touring far and wide and another full-length album of original material.
Connect with BOURBON HOUSE:
Official
Facebook | Twitter | Instagram