MATT DANIELS (ex-SHALLOW SIDE) Flips Tragedy to Triumph and Takes Rock to the Gym with ROYALTY HEALTH & FITNESS!
MATT DANIELS (formerly of SHALLOW SIDE) has announced the launch of his revolutionary new fitness center, ROYALTY HEALTH & FITNESS. Originating as a mobile personal training/health company, ROYALTY HEALTH & FITNESS will be opening May 1, 2021 at 820 East Nerge Rd in Roselle, IL.
"We were strictly a mobile company before, offering only diet & fitness programs via an app that we still have. However, with our new brick and mortar location we will be offering personal training, music lessons, and an open gym with state of the art machines and a concert venue level sound system that makes you feel like you are front row of a sold out rock concert." – MATT DANIELS
MATT'S STORY:
My name is Matt Daniels. I am a touring musician, health & fitness trainer. I lifted and exercised all of my life, I was an athlete and a musician, very active but never dieted. I never had the body I dreamed I could have. After years of working out, touring and playing shows it had eventually taken a toll on my body physically…I was 24 years old coming off tour and sick, with back pain and completely exhausted I went to the doctor. They believed I had meningitis, and the doctor's performed a spinal tap. A test I never had thought would change the course of my life so drastically.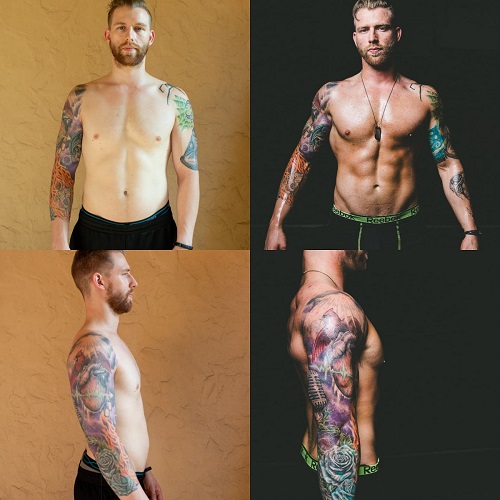 April of 2017, my spinal cord was punctured and I was sent home with no meningitis. Not knowing what was wrong, for about two weeks I couldn't lift my head off a pillow, in so much pain I couldn't walk, talk or eat. After being rushed to the hospital, I had undergone a procedure to close the wound in my spinal cord, where my brain and spinal fluid had been leaking out.
After that day touring wasn't the same, I was weaker, in constant lower back pain and felt useless. My diet was horrific, and so was my fitness regimen. I was 215lbs before the accident, and about a month or 2 after I was weighing 170lbs soaking wet from malnutrition.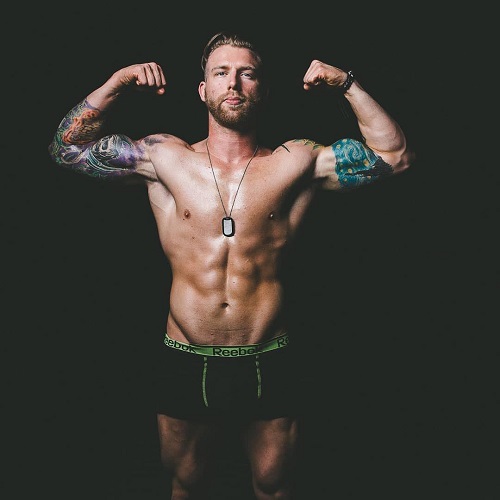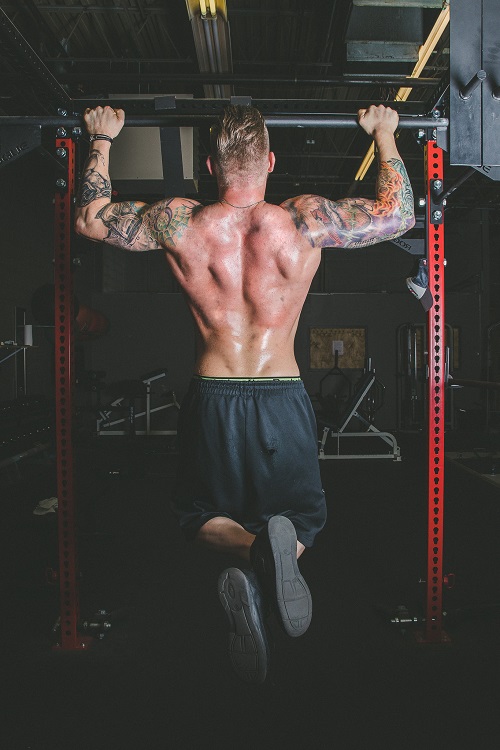 Instead of sitting back allowing myself to be a victim of circumstance, I started studying nutrition, physical therapy and strength and conditioning mercilessly. I focused on training myself, I became my own science project. My gains and results… trophies of my knowledge.
After 2 years of counting macros on tour and on the road, exercising every day and focusing on bettering myself I can actually touch my toes again, and I have dedicated myself to trying to go IFBB pro.
The point of my program isn't some get ripped quick scheme, it is an in depth and deeply guided program that follows you every step of the way. Whether you have a gym to exercise in, or at home. Whether you travel on the road for work, or stay at home. When you join our team, we will not give up on you. You become family. Through nutrition, fitness and motivation counseling, we push you to be the best that you can be.
This is Royalty Health and Fitness.
Connect with ROYALTY HEALTH & FITNESS:
Official
Facebook | Twitter | Instagram